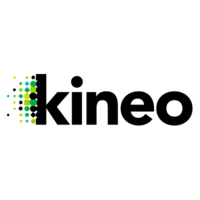 Kineo
Business / Practice Details
Business / Provider Type
Aged Care Facility, Education Provider
Services Offered
Education
Business / Provider Profile
We're shaping the future of learning

We're here to improve performance in your business by creating a better workplace learning experience


Everything we do stems from that simple idea: if we design a better experience, together we'll get better results. Workplace learning and development doesn't need to be boring - let's shake things up for your people and give them what they need to do a great job.

From your L&D strategy through to designing effective content and a powerful platform to deliver it, we'll partner with you every step of the way.
Why us
Good relationships are the foundation of our success

At Kineo we couldn't do what we do without the help of great relationships – with our customers and delivery partners.

We joined the City & Guilds Group in 2012. Together with The Oxford Group we offer world-class workplace learning and development for leading businesses across the globe.


A group greater than the sum of its parts

As a City & Guilds Group business we're part of a powerful global group, leading the way in skills development, technology and credentialing.

Each part of the group has its own focus but we're united by our purpose - helping people and organisations develop skills for growth. And by working together we can offer end to end skills development solutions to customers around the world.
Listing current courses and events posted by Kineo