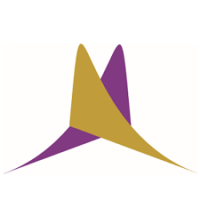 Aged Care Learning Solutions
Business / Practice Details
Business / Provider Type
Education Provider
Services Offered
CPD Courses, Education
Interest Areas / Topics Covered
Aged care
Business / Provider Profile
About Us
"To be the destination that empowers people to engage in lifelong learning that continually develops their knowledge, skills and attitudes that will benefit the people they provide care and services to."
Our Vision 
We have supported providers (residential and home care) to meet their compliance Learning and Development obligations and address their unique needs since 2004.
We have 15 years experience in the development of online learning solutions, e-Learning content and courseware, specific for the Community Services Industry. Our focus is on creating learning experiences that transfer to the workplace and promote a desire for ongoing learning.
We have a "never say no" approach to requests, ideas and issues and work collaboratively with our clients to ensure your goals and outcomes are achieved.
ACLS was the first external e-Learning provider to partner with the Australian Nursing and Midwifery Federation and receive endorsement for our educational material.
500,000 + individual course enrolments have been deployed. Our online library contains over 50 e-Learning topics that have been researched, designed and created by ACLS.
Why us
Why Choose Us?
* Aged Care Learning Solutions has been in the care sector for 17 years in September.
* We have delivered >630,000 enrolments in a range of aged care topics nationally and internationally.
* Our learning resources are also endorsed by the Australian Nursing and Midwifery Federation
* Our recent snapshot of 20,000 learner evaluations yeilded 4 and 5 star reviews.
Listing current courses and events posted by Aged Care Learning Solutions